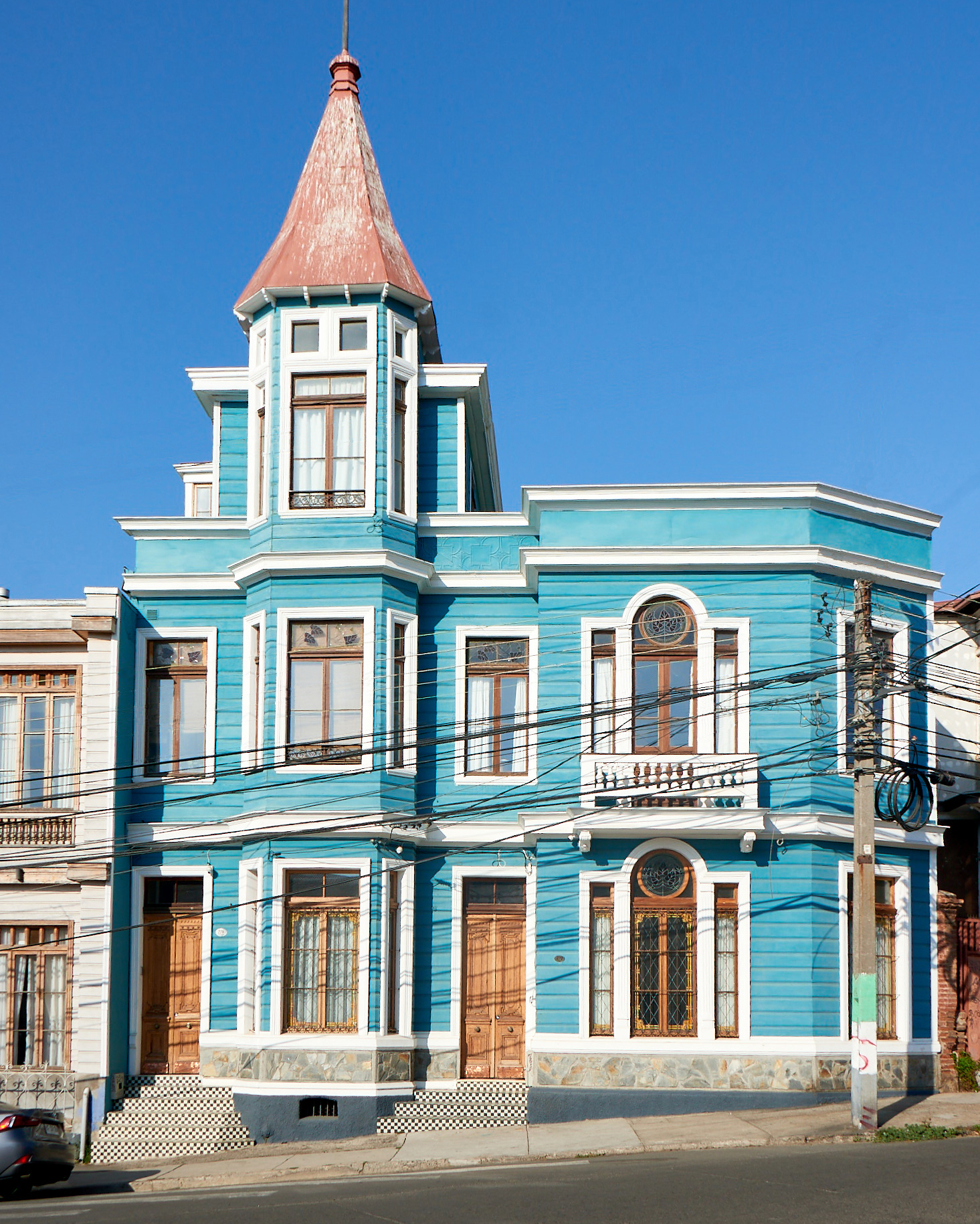 About us
Fortunata Chacana Guest House is a large Victorian style house in Playa Ancha that dates back to the year 1910. It was purchased in 2003 and from that moment began the slow and meticulous process of restoration. It was finalized in April of 2019. In said process, fine wood, adobe and solid oak and Oregon pine beams and rafters were reclaimed.

Additionally, and keeping with the same spirit of enhancing the architectural and cultural past of the Port of Valparaíso, the spaces were adapted to turn this historical manor into a luxurious Inn with 5 rooms, all with private baths. Furthermore, there is a living-dining room area, a reading area and a spacious terrace.
Book now
Victorian house from 1910
Local artisans and furniture makers were involved in the restoration, decorating and ornamentation that consists of original pieces of art purchased from local painters and sculptors.

The idea for the Inn originated as an ode to our Indigenous ancestors and to the pre-Columbian world from where its culture emerged. Our venue invites the guest to discover the past and present of the enchanting Port of Valparaiso.
Read more about our history
Take a look at our 5 exclusive rooms in a quiet, cozy and inviting place in the enchanted port of Valparaiso.
Contact us